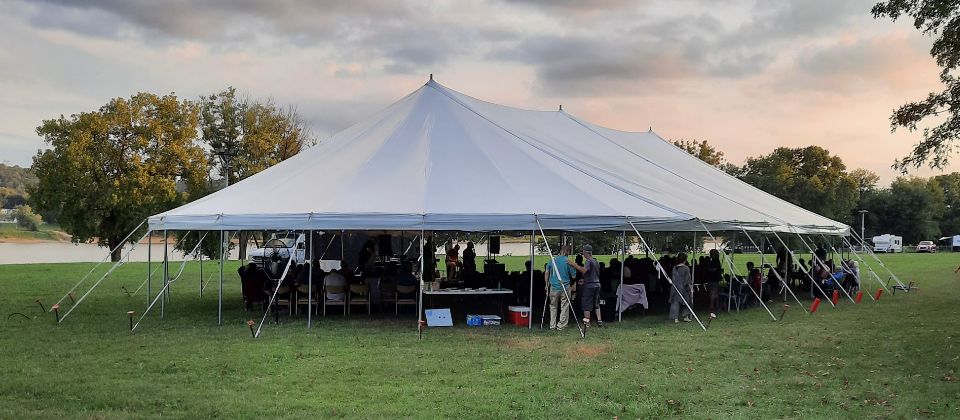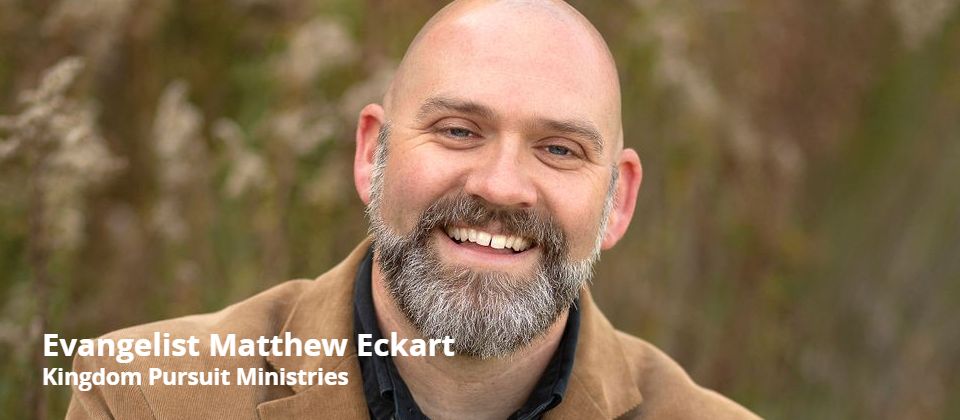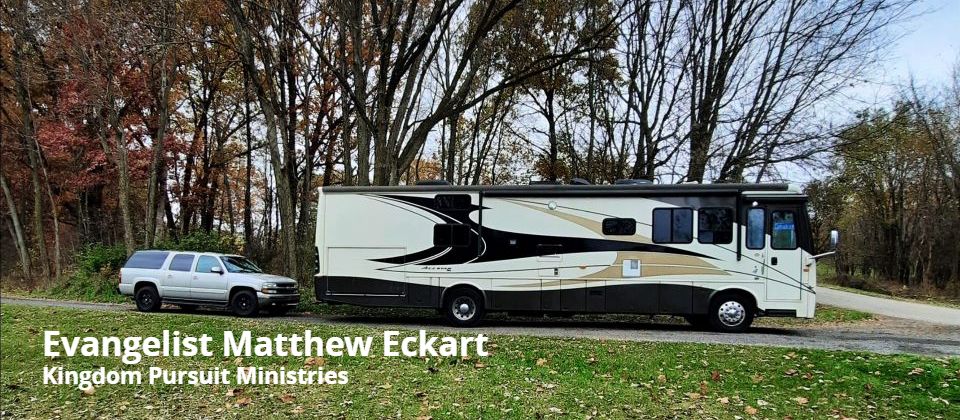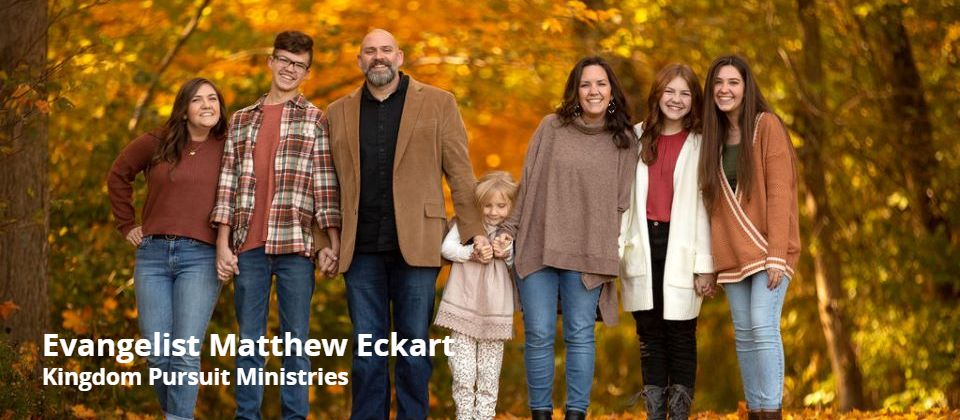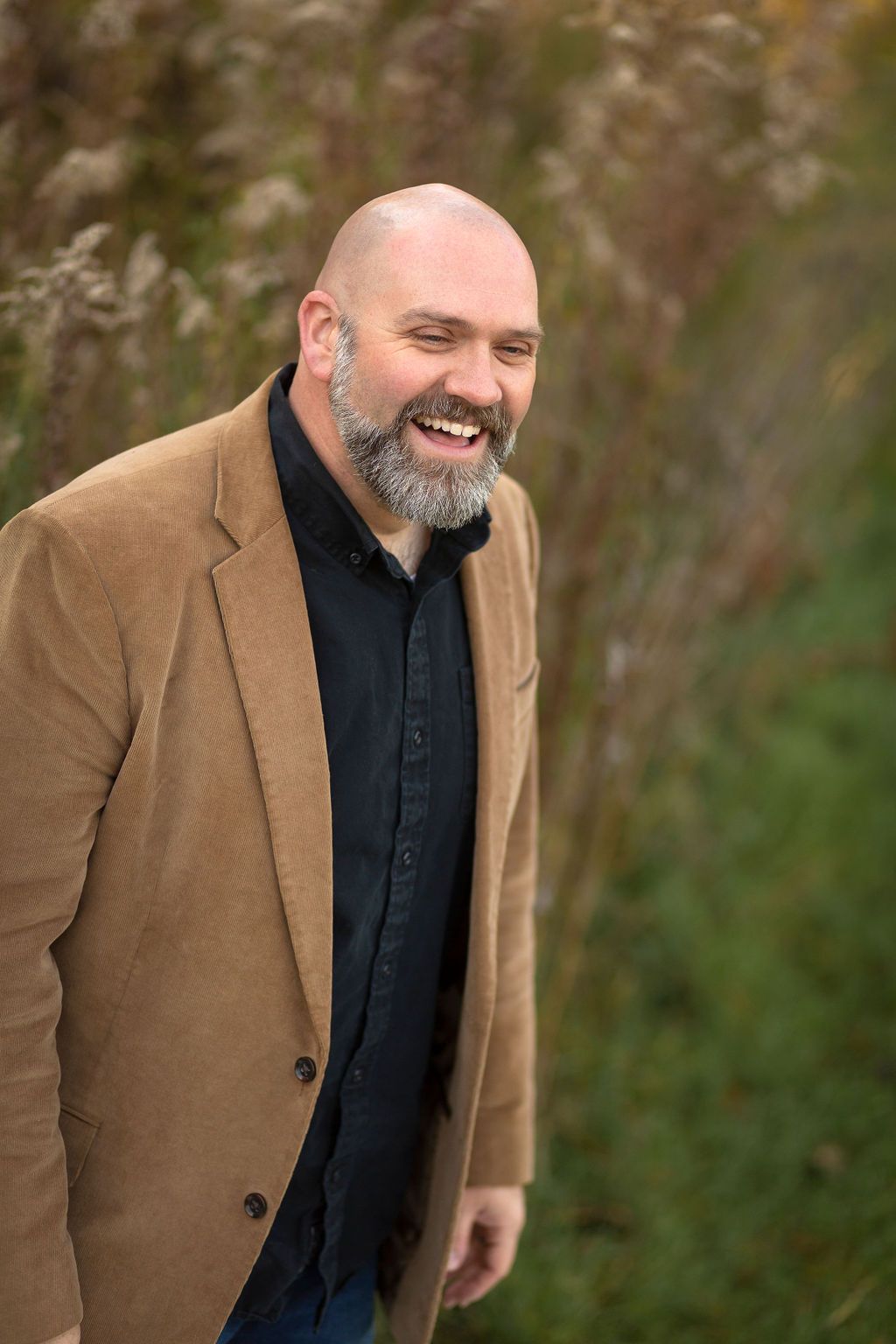 My name is Matthew Eckart, I am a graduate of Christ for the Nations, and a third generation minister, credentialed with the Assemblies of God. I have been preaching the Gospel for 24 years, 13 as a lead pastor. In 2016 we founded Kingdom Pursuit Ministries and my wife Nadine and I along with our five children began to travel full time in a motorhome, doing the work of an evangelist. We have been in 49 states including Alaska and two countries. In our travels we have seen God do many great things such as Salvations, Healings, Deliverance, Holy Spirit baptisms and many Revived!! In 2021 we purchased a revival tent and it is now part of our ministry. We have a strong desire to reach the lost and to Equip God's people to Awake from Apathy, Advance Territory and Walk in Authority!

In 2019 we started a travel blog, telling the stories of our life in the RV as we travel and explore. We've been on the road for nearly 6 years now, and we are still loving the adventure of life on the road. If you would like to find out what it is like to live in an RV as a family of seven, go check it out!
"Enjoy your Adventure!"
Our family scripture for this life of adventure is Isaiah 55:12 "You shall go out with joy and be led forth with peace, the mountains and the hills will burst into song before you..." This verse inspires us to enjoy this great adventure called life! I hope you all are enjoying you own adventures!